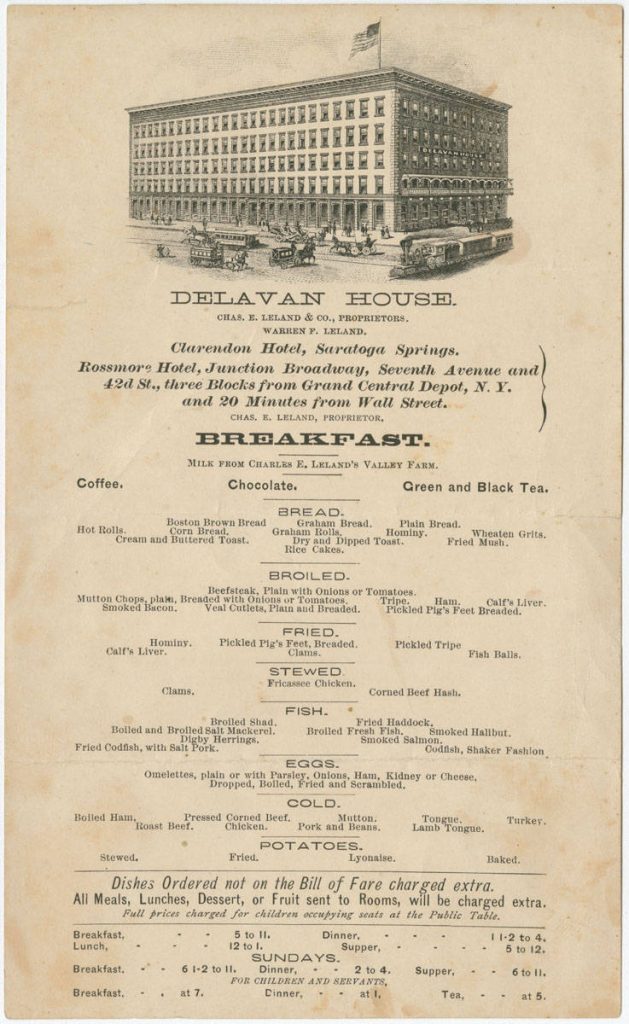 From the collection of the Library Company of Philadelphia, an 1875ish breakfast menu from Albany's leading temperance hotel, the Delavan House, in the era when Charles Leland was running it (which puts this between 1867 and 1882).
Founder Edward Delavan was a rabid temperance advocate who brought prohibition to the state of New York long before that other prohibition everyone is so familiar with, but only for a very short time.
The hotel ended in tragic fire in 1894.
As for the menu, maybe we'll just have a salad. No salad? Toast, then. The toast looks safe.