Okay, this one isn't really history, and it's barely Schenectady-related . . . but it's fun.
Readers who opened their copy of the Schenectady Gazette on January 31, 1921, were faced with the question of "What Is It? Man, Beast or Devil?"
"What Would Happen in Schenectady If a Powerful Ape With the Brain of a Human Criminal of the Lowest Type Should be Turned Loose Upon Its Citizens?"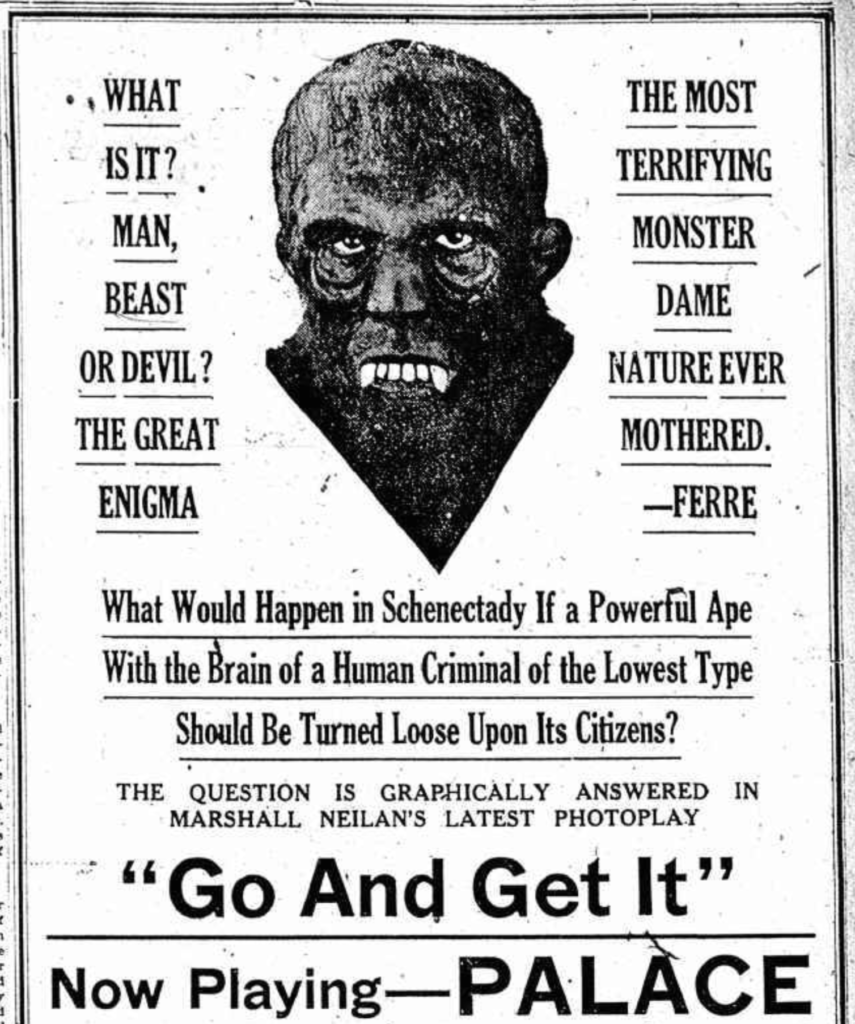 In 1921, the question was graphically answered in Marshall Neilan's latest photoplay, "Go And Get It." It featured Patrick O'Malley Jr., Agnes Ayres, and Wesley Barry, and this silent feature included thrills that the First National Exhibitors Circuit promised would "Get 'Em":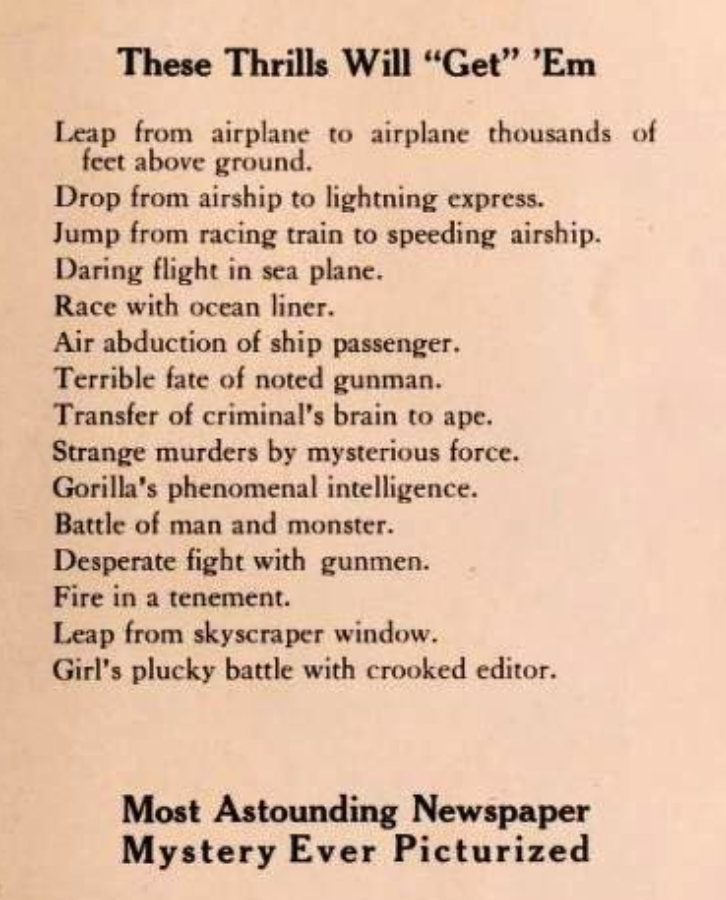 We're guessing that the "girl's plucky battle with crooked editor" would be the most cringe-worth element today. (Last year we saw an early Alice White picture, "Show Girl," that was pretty much a playbook for the Harvey Weinsteins of the world. A little hard to watch in the modern context.)
Here's the plot, according to the Wikipedia entry:
"Helen Allen (Agnes Ayres) inherits her deceased father's newspaper, but someone is trying to sabotage the business. She gets a job at the company under a false name, so that she can detect exactly who is trying to ruin her. She winds up instead investigating a number of gruesome murders with the help of a reporter named Kirk Connelly (Pat O'Malley).
"One of the victims was a scientist named Dr. Ord (Noah Beery). Helen learns that Dr. Ord had been involved in an experiment in which he transplanted the brain of a criminal into the body of a gorilla. The beast turned on him and then went on a killing spree, hunting down and murdering all of his old enemies. In the end, Helen also finds out who it was who was trying to ruin her newspaper. "
It also featured a character listed as "Shut the Door" Gordon, which we're sure was hilarious. Apparently a copy of this has survived, but it is not available for viewing online.
The promotional material for it, however, is: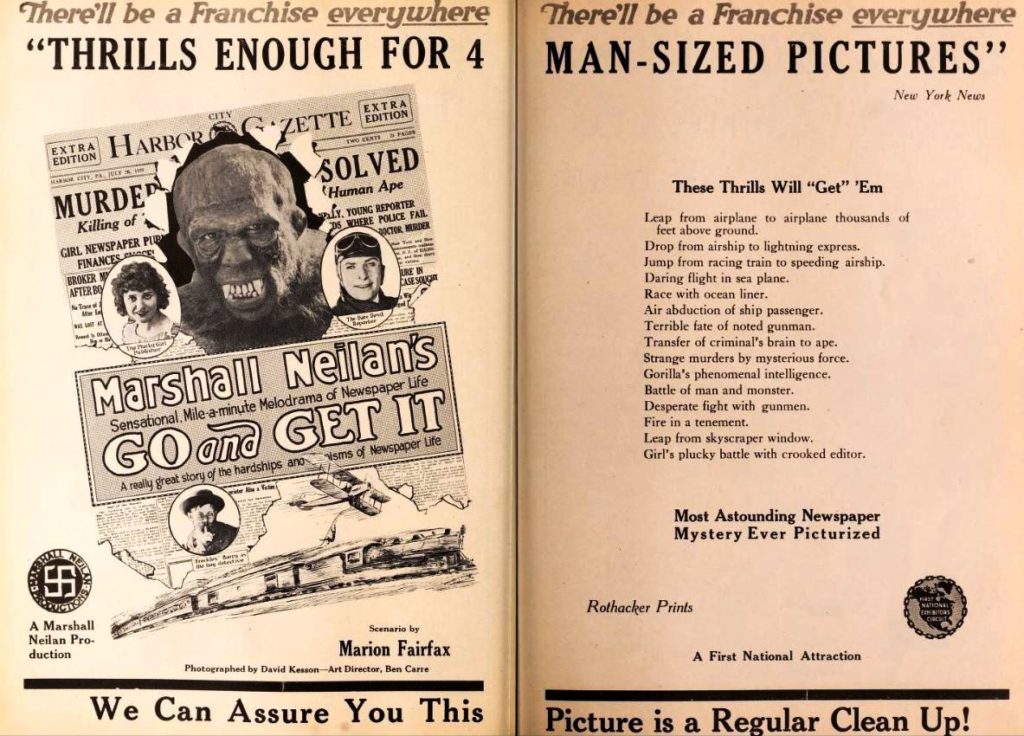 Of course, in any city where this was shown, they just changed the name of the city in the ad copy. So have no fear, Schenectady was safe. Ish.
The Palace Theater at 409-411 State Street had previously been the Orpheum, and later became the Strand
Copyright secured by Digiprove © 2021 Carl Johnson