For at least 64 years, Patton and Hall was a well-known business name in Schenectady and beyond, and even today there is evidence of their success, in faded signs on the building that housed them from the start.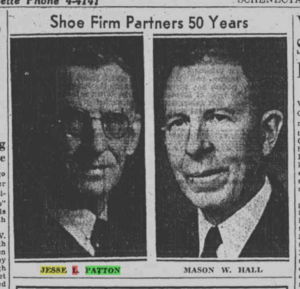 Jesse Patton was born in the town of Florida in 1870, and was moved to Amsterdam as a youth. There, he and friend Mason Hall, who was born in Crescent, made a boyhood pledge to go into business together. In 1889, according to his obituary, Jesse Patton moved to Auburn and got a job as a clerk in a shoe store; Mason Hall followed him. Four years later, they opened their store at 245-247 State Street in Schenectady, and ultimately had six branch stores throughout the area.
In the high-faluting style of ad copy from the 1920s, a Patton and Hall ad from 1925 proclaimed that "It was back in 1893 – that's 32 years ago – that Messrs. Patton and Hall planted a little seed. It was just an ordinary-looking little grain, but in that particular grain was germinated life, growth, ideals, hopes. It wasn't long before the little seed burst through its shackles and soon poked itself upward through the earth and sent a green shaft out into the sunshine."
In other words, Jesse L. Patton and Mason W. Hall opened a shoe store. "Patton and Hall today stand at the peak. It was a long, steady climb, with many hazards to be faced . . . It is not with ego that we broadcast our birthday part – rather it is with pardonable pride. We are happy to have served the public so well and so long." Again, a shoe store. Or three, anyway – one at 245-247 State St. in Schenectady, one at 29 Market St. in Amsterdam, and a third at 402 Broadway in Saratoga Springs. They were also in Gloversville very early on, and in Olean starting in 1902. While they never advertised particular brands of shoes, neither did they manufacture them, but they did expand into wholesaling of shoes around 1905.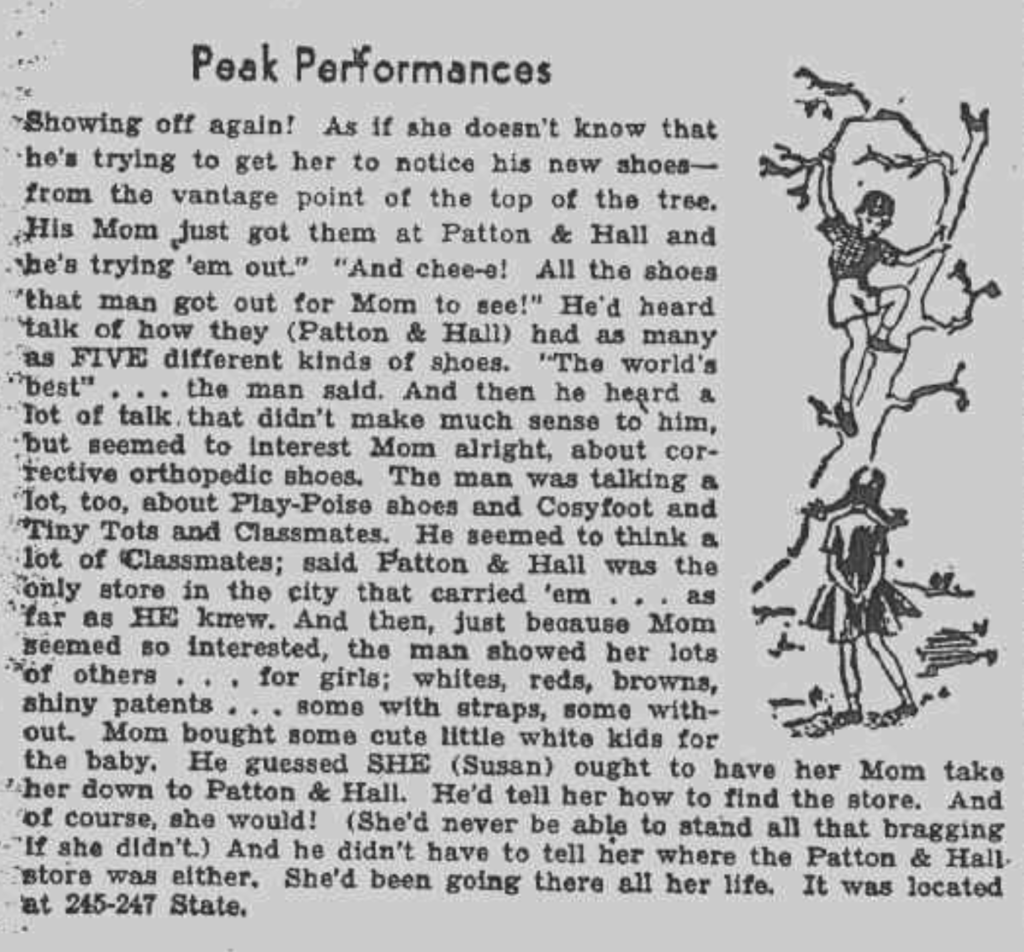 As an advanced shoe fitter, Patton & Hall was caught up in one of the crazes of the mid-20th century – using X-rays to fit shoes. At least as early as 1938, they (and many many others) were bombarding adults and children with X-rays in order to"measure" their feet accurately. (Something a Brannock Device, one of Syracuse's most world-famous products, could do without dangerous doses of radiation). There is, in fact, little evidence that an X-ray of a foot is an effective way to measure a foot at all, and plenty of evidence that the doses used were genuinely dangerous. This ad from 1938 touts the advantages: "It's plenty discouraging for mothers to see the children's shoes going to rack and ruin a week after they've been bought. Wise mothers buy Patton & Hall's shoes because they keep their looks, are designed to correct and prevent foot defects, and are constructed for hard wear and plenty of it."
In 1948 they advertised their 55 years as a partnership, noting that the business was still at its original location, 245 State Street, and that it started by offering the "Best $3.00 Shoe in the City." They started in one small building, bought the buildings on either side and converted them into a single block that was completely remodeled in 1938 – that's the building that still stands today. "The store has always maintained a staff of shoe men who know the foot and how to fit it correctly. They have featured good merchandise correctly fitted and have tried always to treat the customer right. That these policies have paid off is evidence by 55 years of continued success and growth . . . The history and success of Patton and Hall can be summed up with the fact that since it was first established in 1893 it has been owned and operated by the same partners, Jesse L. Patton and Mason W. Hall, and the employees, Mrs. Ileta McCorkle, R.J. Roberts, D.C. Hancock, F.J. MacDonald, Charles G. Patton, and P.A. Currie represent a total of 250 years of service in the business. As far as is known, the partnership of Patton and Hall is the longest of any in Schenectady at the present time."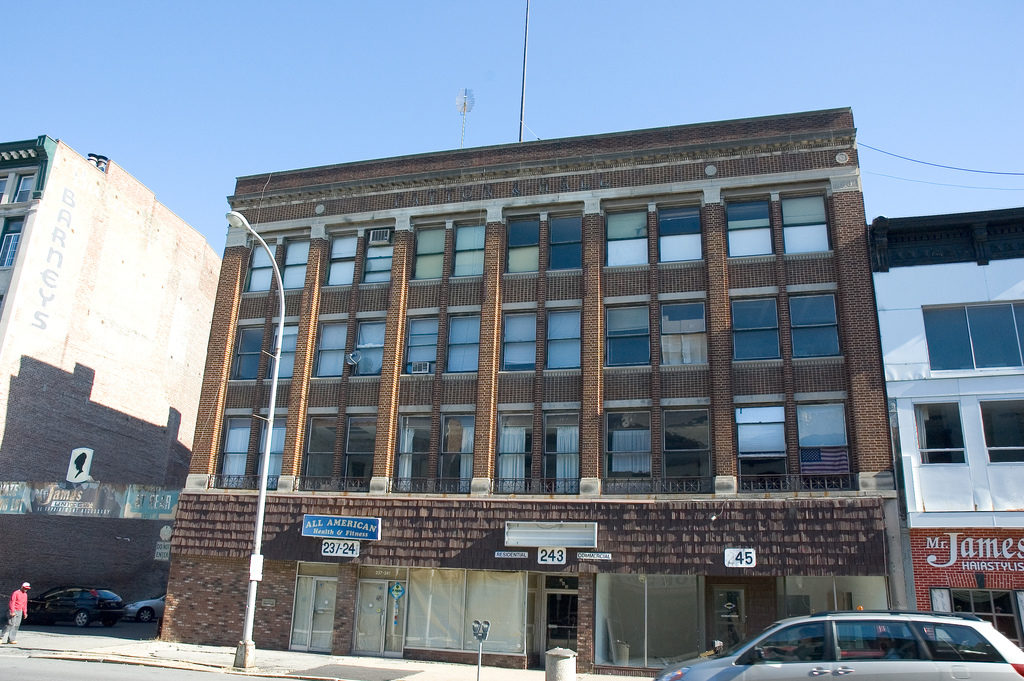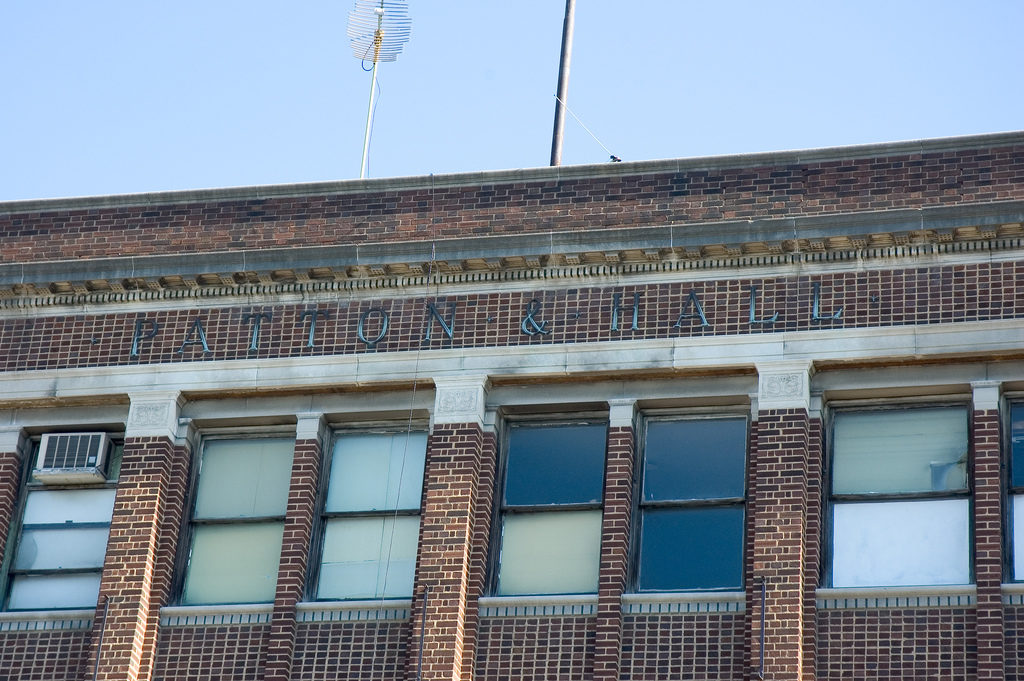 At age 85, Jesse Patton was still selling shoes, and said he wouldn't know what else to do. He got up daily at 7:30,at the store by 8:30, there until 5:30, and in bed every night by 10. He still did all the buying for the store. His partner Mason Hall was also still active at that point. The business ran for 64 years, until early 1957 when it was finally dissolved.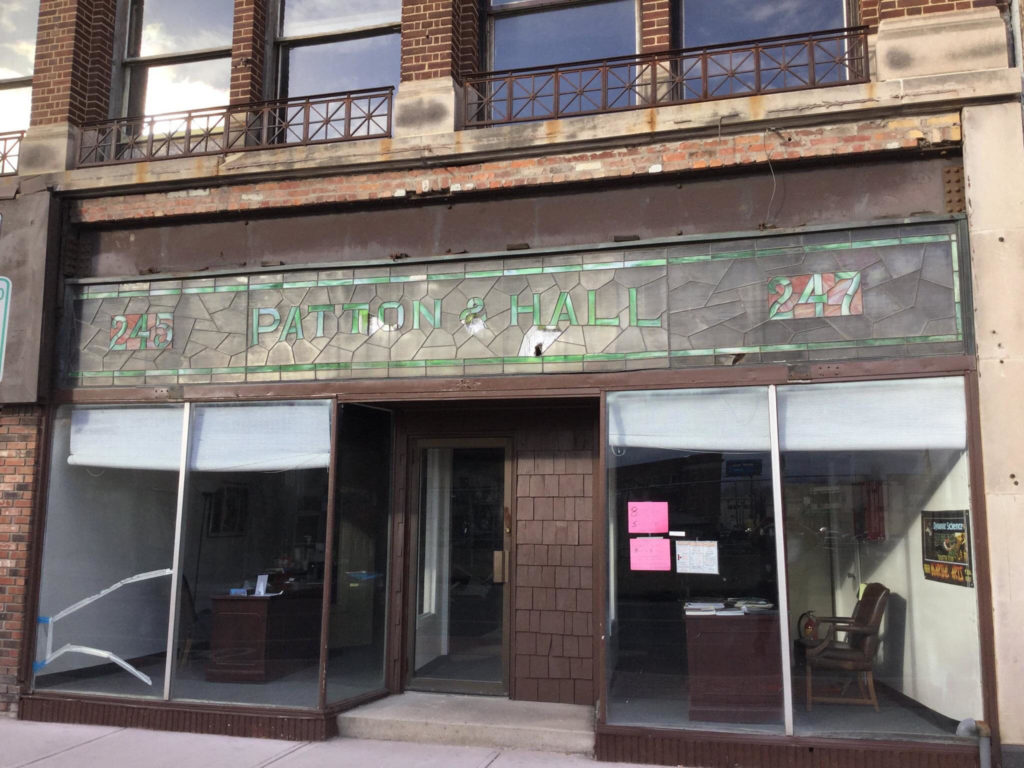 Jesse Patton died in 1957 at the age of 87. He had been associated with the First Presbyterian Church, the St. George's Lodge of the F&AM, and was on the board of the Mohawk National Bank.  Mason Hall died in 1959, also at 87. He had been a vice president of Schenectady Savings and Loan Association, on the board of the City Mission, active in the Union Presbyterian Church, on the board of the YMCA, charter member of the Rotary Club, and one of the founders of Camp Chingachgook.