For 105 years, the Sheridan Avenue steam plant has provided steam (and, once, electricity) to the Capitol, the State Education Building and, later on, the rest of the Capitol complex. But that's the "new" plant, hidden down in the hollow. The original powerhouse for the Capitol was right down Hawk Street. It was tucked in among a number of neighborhood buildings, none of which exist today. Some of the neighborhood was replaced by the newfangled State Education Building, and the replacement of the powerhouse came around the time the SED was completed. Across the street, what is now Lafayette Park was once all residences, bisected by the now lost Lafayette Street.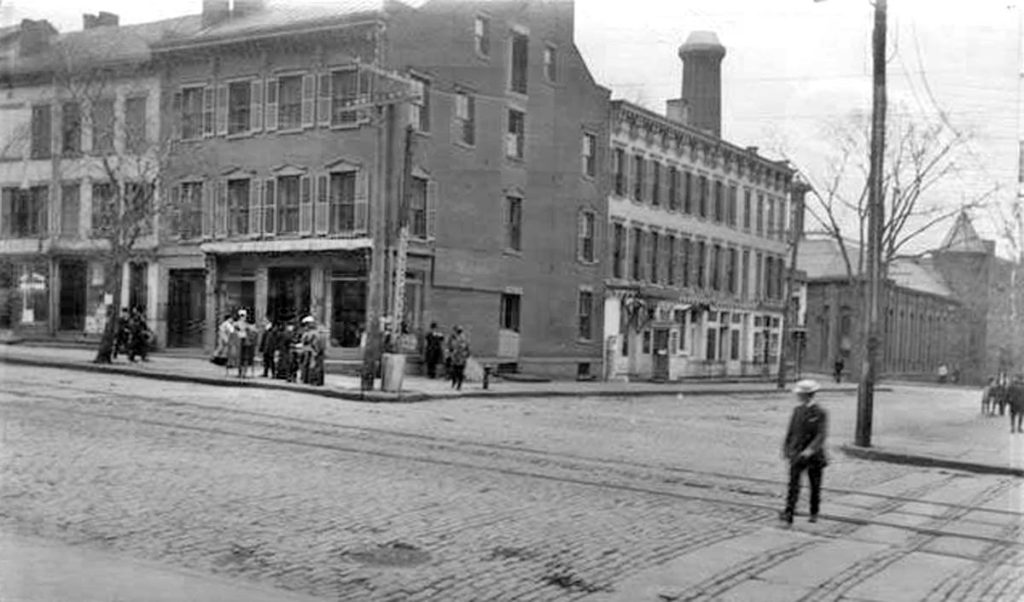 This view (from the Albany…The Way It Was Flickr page) would be about from the Washington Avenue portico of the Capitol, looking across the avenue to the buildings on Hawk Street that no longer exist. To the far right, behind the light pole, is the old power house; its chimney looms large over the row houses to the left. Given that the complex was powered by coal, we can imagine the surroundings were more than a little sooty.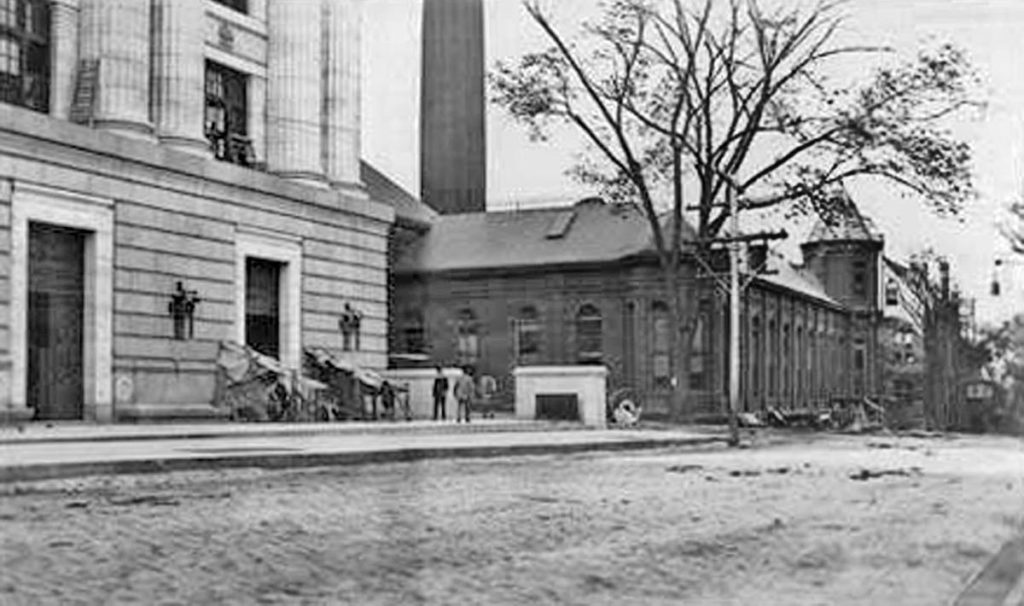 Later, the power house co-existed with the new State Education Building, but its days were numbered. Even before the new building was dedicated in 1912, the State had begun planning for a new power plant down in Sheridan Hollow.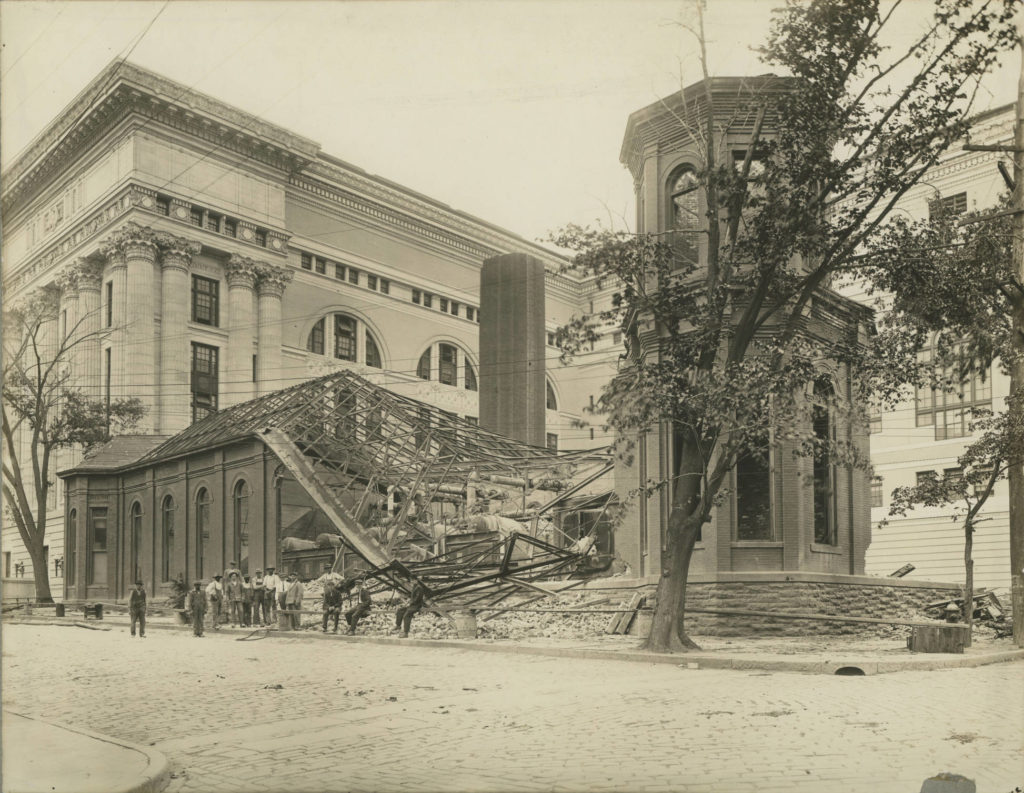 From the Albany Public Library comes this image of the demolition of the old power house. We don't know if something took its place for a few decades before the Education Building Annex was built.