Since the ghost signs on the back of the R.B. Wing building facing Liberty Street proved so popular, why not take a look at some of the other fine ghost signs that are visible along that stretch of street?
For instance, there's Meginnis Electric: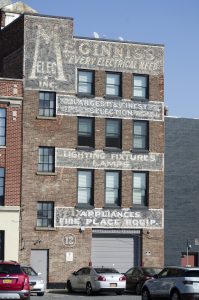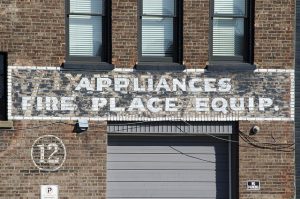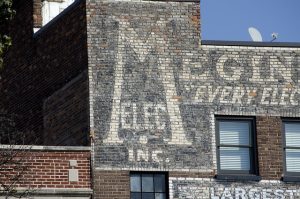 We actually don't know a thing about Meginnis, which apparently served every electrical need, including appliances and fireplace equipment. In 1968, they were included in a directory listing as one of Albany's businesses that was 70-75 years old, so that puts they just around the turn of the century. When they left business, we don't know.
The 12, which indicates the door address on Liberty Street (the address on Broadway is 370), is one of several numbers so painted on the backs of these buildings.