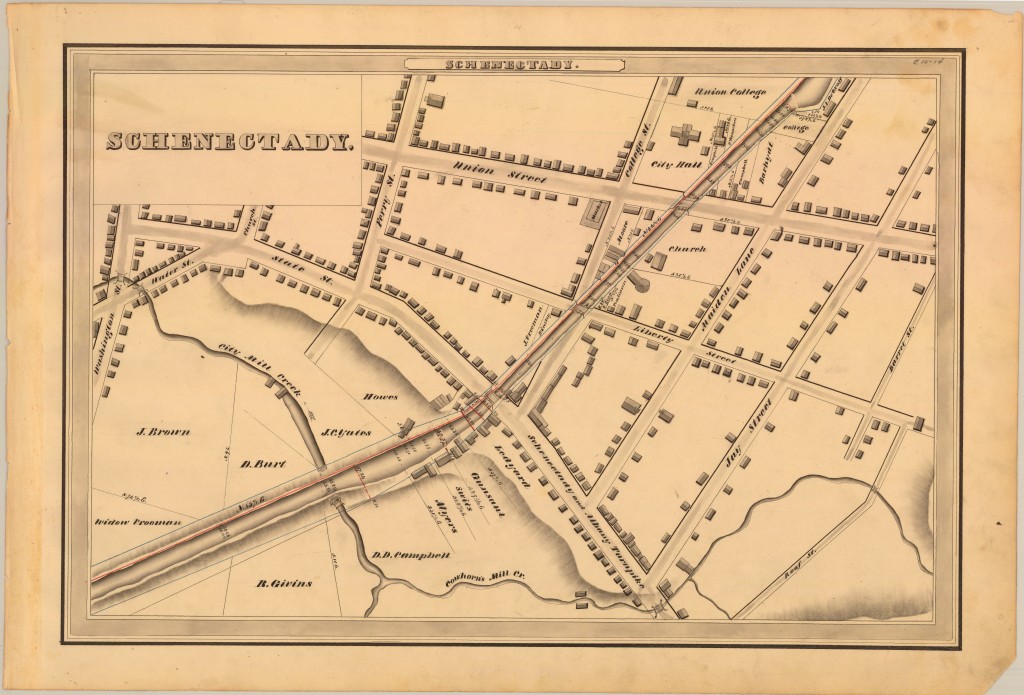 These maps of the Erie Canal from 1834 are so beautiful, we couldn't resist sharing another one from the NYS Archives Digital Collection. Click on it to see it much larger.  The path of the canal through downtown Schenectady should be familiar to anyone who knows Erie Boulevard and, conveniently, most of the street names remain the same. State Street to the east of the canal was the Schenectady and Albany Turnpike.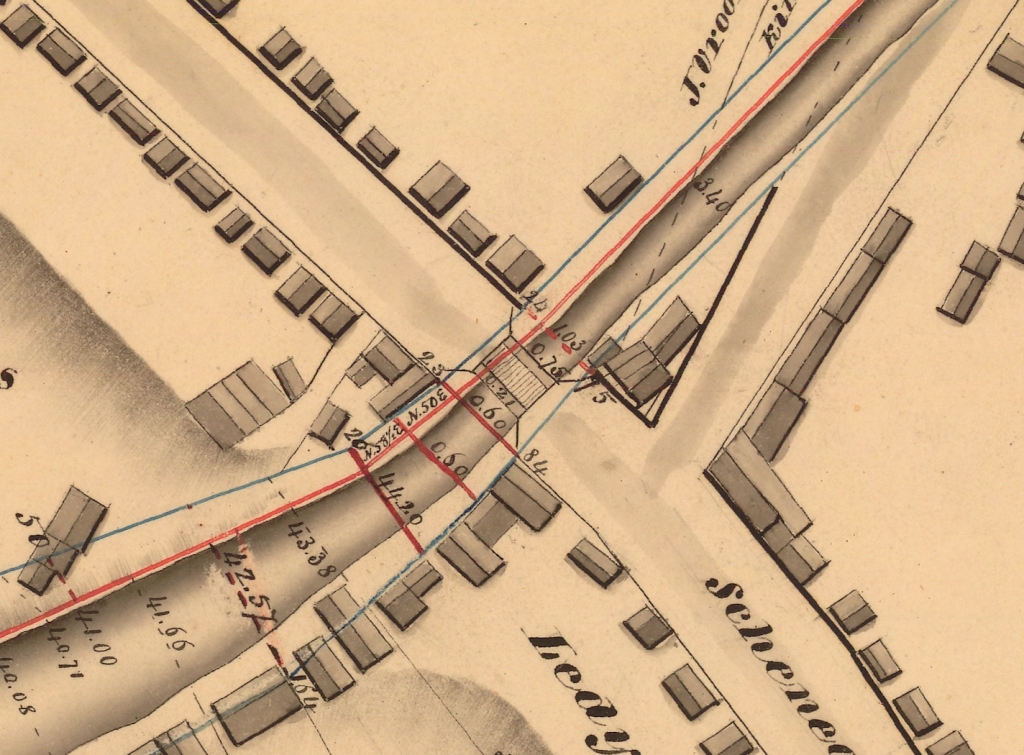 This was once the crossroads of Schenectady – what is now the intersection of State Street and Erie Boulevard. At this time, it was still a sleepy little town making its living on broom corn and hops.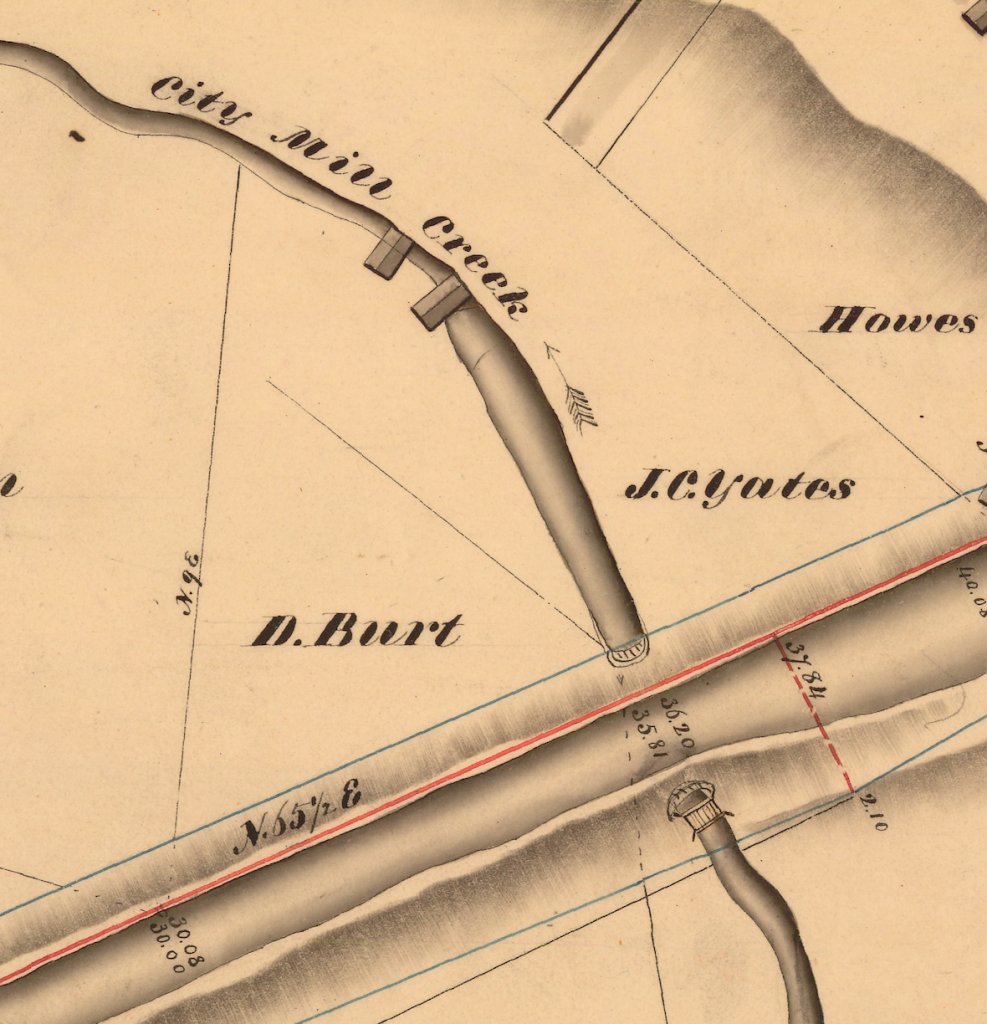 Just a little further down the canal, the City Mill Creek was diverted under or through the canal; it's not clear. You can see that two buildings sat above the creek, likely mills using water power. The J.C. Yates whose property is marked adjoining the canal is most likely Joseph Christopher Yates, seventh governor of New York (1823-24), trustee of Union College and president of Schenectady Savings Bank.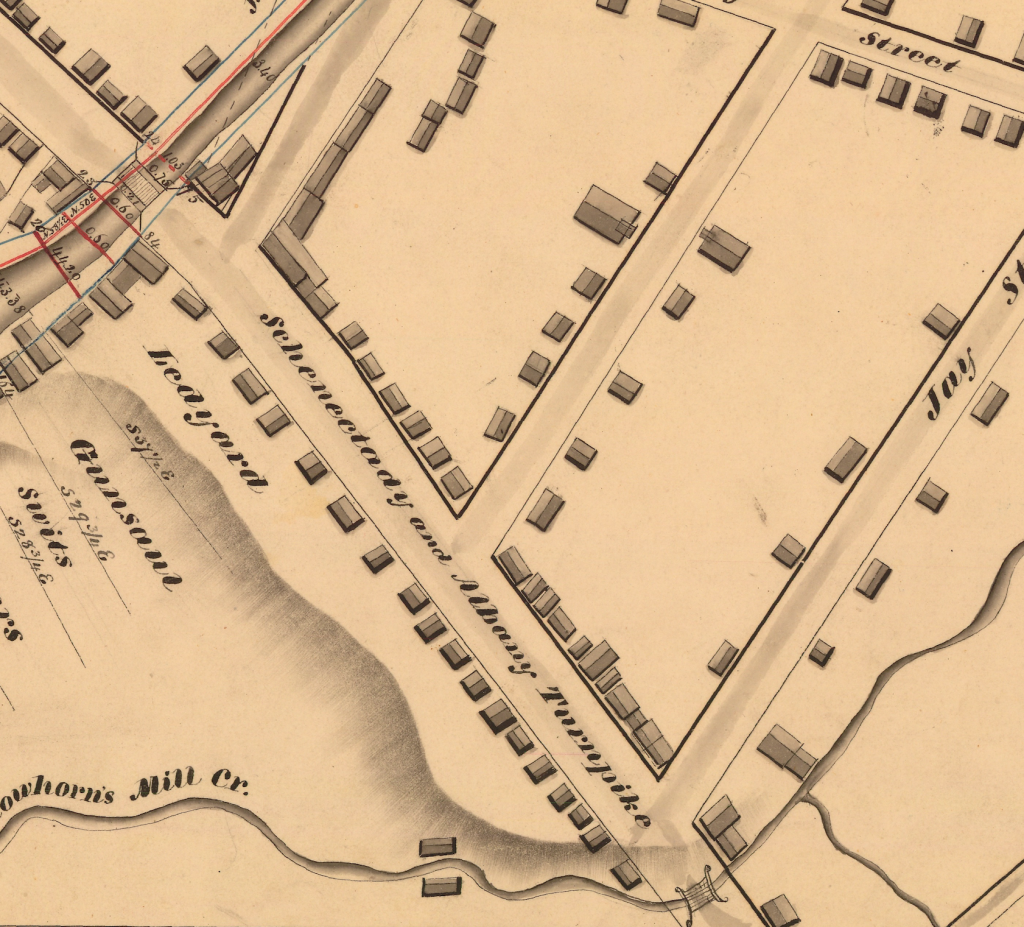 On what we now think of as downtown Schenectady, the stretch of State Street between Erie Boulevard and Jay Street was residential. Cowhorn's Mill Creek (also sometimes Coehorn, among other spellings) crossed State just above Jay.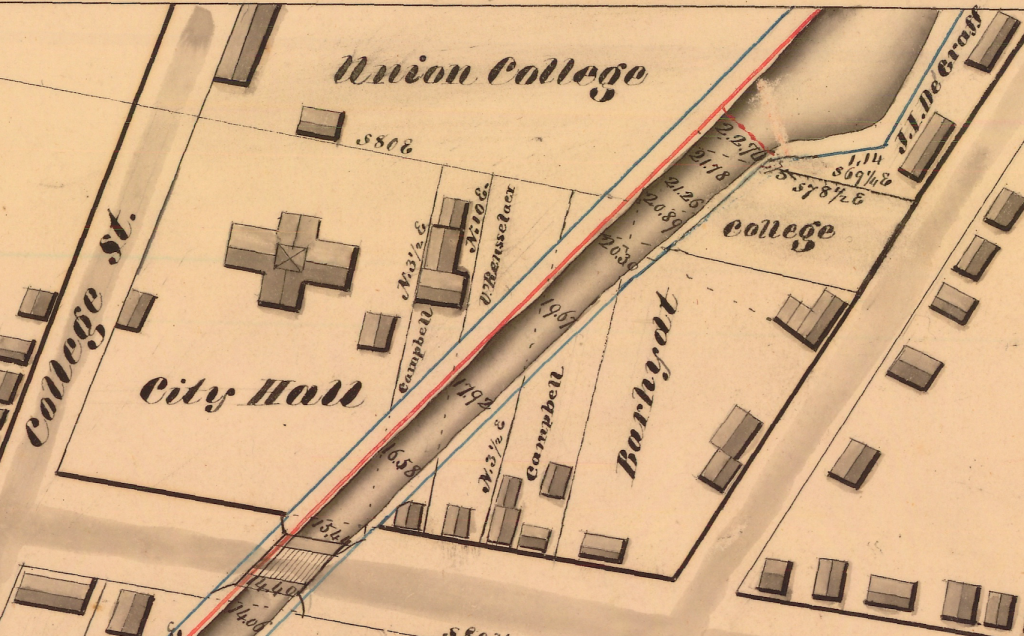 To the north, the old locations of Union College (appropriately on College Street), which had already been around for nearly 40 years,  and one of several locations of City Hall. Today the location of the "West College" is noted by an historical marker: